Coffee for your Business
Bring the coffeeshop experience to your business. We have 60 years of experience providing the best of dispensed beverages to most every segment of the industry. Our products and dispensers bring the best of beverage at a fraction of the cost of hand held beverages.
Our seasoned sales people will come to your location and help you discover the way to give consistency and value to your operation each day.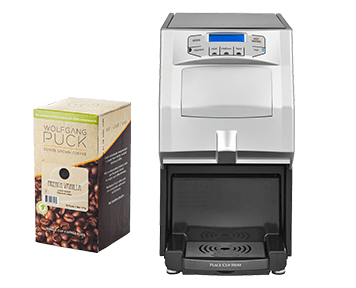 Contact us to learn about our office coffee programs
We'll provide you with pricing, equipment, suggestions and service options.
We'll personally deliver your supplies and maintain your coffee equipment.
Sit back and relax and celebrate your decision... You are now the hero at your work.