Design Your In-Office Café
Few things enhance productivity and enrich the work environment like fresh, hot coffee – especially when employees don't have to leave work and spend money to enjoy it!
Let us help you create a relaxing coffeehouse ambiance in your office break room. We'll install the equipment you need and deliver the supplies you and your employees love most.
And to start things off, give your colleagues a taste of what's to come: We'll arrange a time when they can sample a freshly-brewed, hot cup of delicious coffee and doughnuts – on us! Call us today, and we'll get things brewing.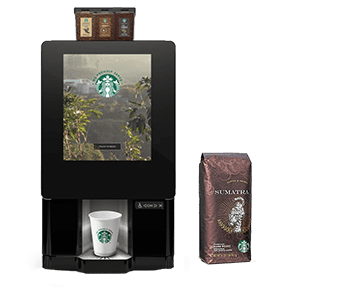 Contact us to learn about our office coffee programs
We'll provide you with pricing, equipment, suggestions and service options.
We'll personally deliver your supplies and maintain your coffee equipment.
Sit back and relax and celebrate your decision... You are now the hero at your work.